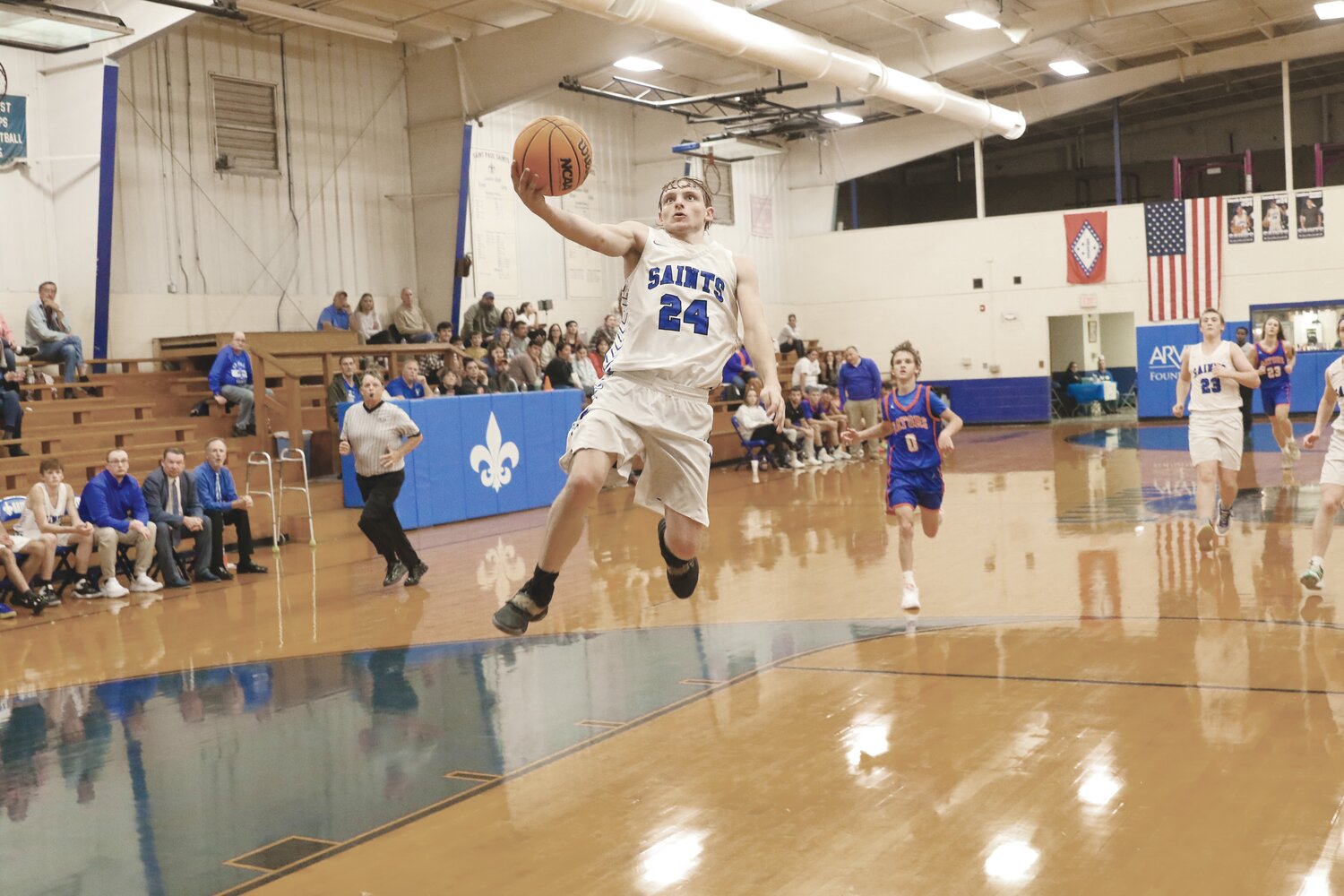 St. Paul Saints varsity basketball player Jacob Brown drives hard for the hoop in a recent game against Two Rivers.
Thursday, both of the St. Paul senior high teams played Westside. Final score for the girls was Saints 38 to Westside's 54.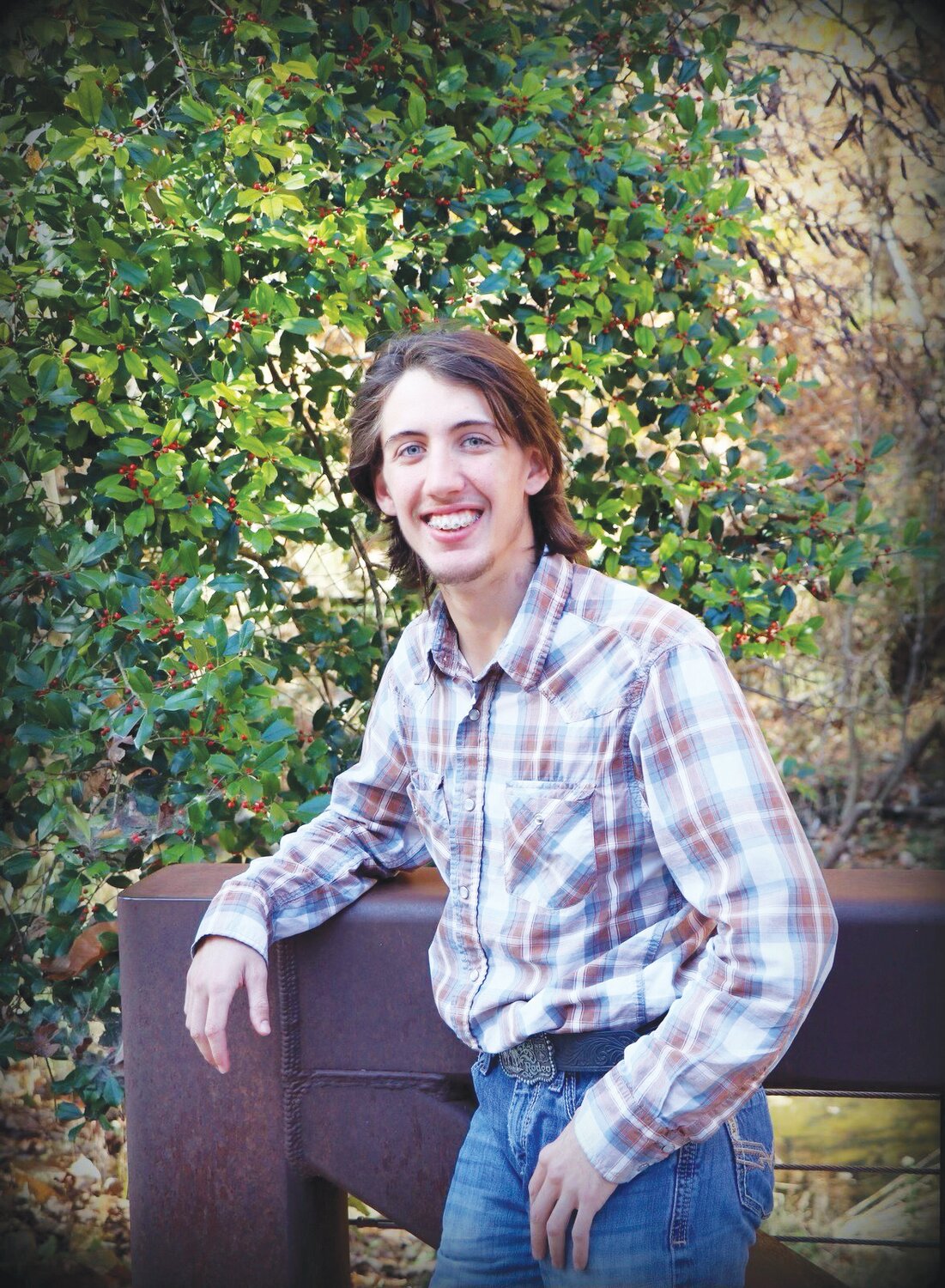 A need for speed has St. Paul High School Senior Jacob Ogden racing in more sports than one. On the court, he keeps his pace as wing for the St. Paul Saints basketball team. On the ground, you can find him chasing his last best score in cross-country.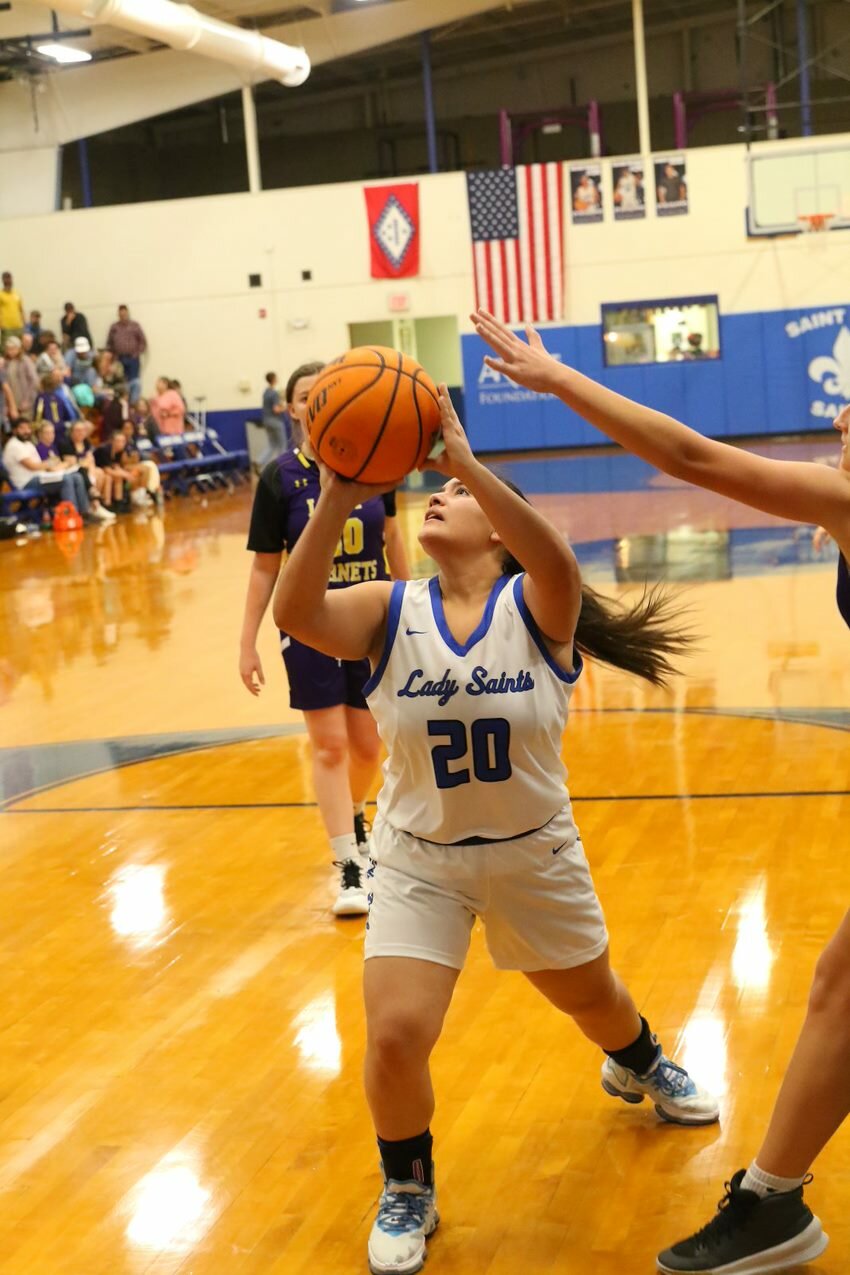 St. Paul basketball teams finished out the first week of their 2023-24 season. 
St. Paul's cross country team participated in the Clarksville Invitational hosted by Clarksville High School on Oct. 10.
St. Paul will celebrate the start of the 2023 basketball season with its annual Blue and White games on Thursday, with the junior high girls starting at 4:30 p.m., followed by the junior high boys.
Bruce Dunlap, coach of the St. Paul High School cross country team, said he's "just looking for improvement" ahead of the 2023-24 season, which begins with a meet in Magazine on Sept. 5.
St. Paul High School senior Lillyn Turner is a natural leader and nurturer.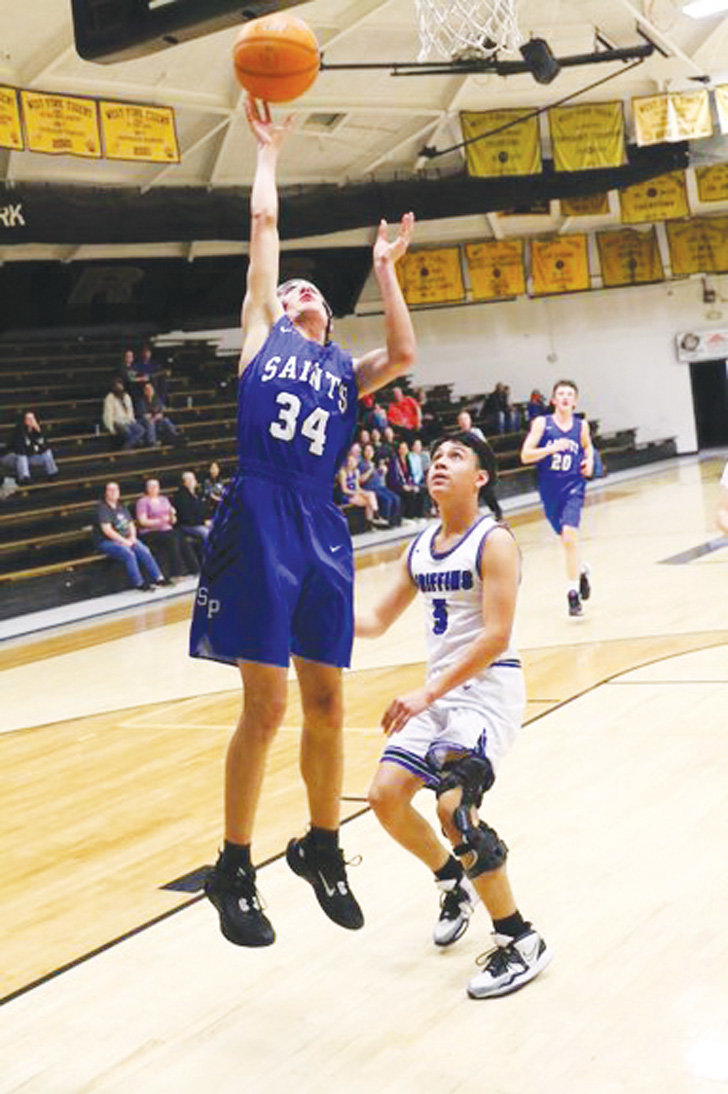 St. Paul's Jacob Ogden, top, works inside at Ozark Catholic on Feb. 6.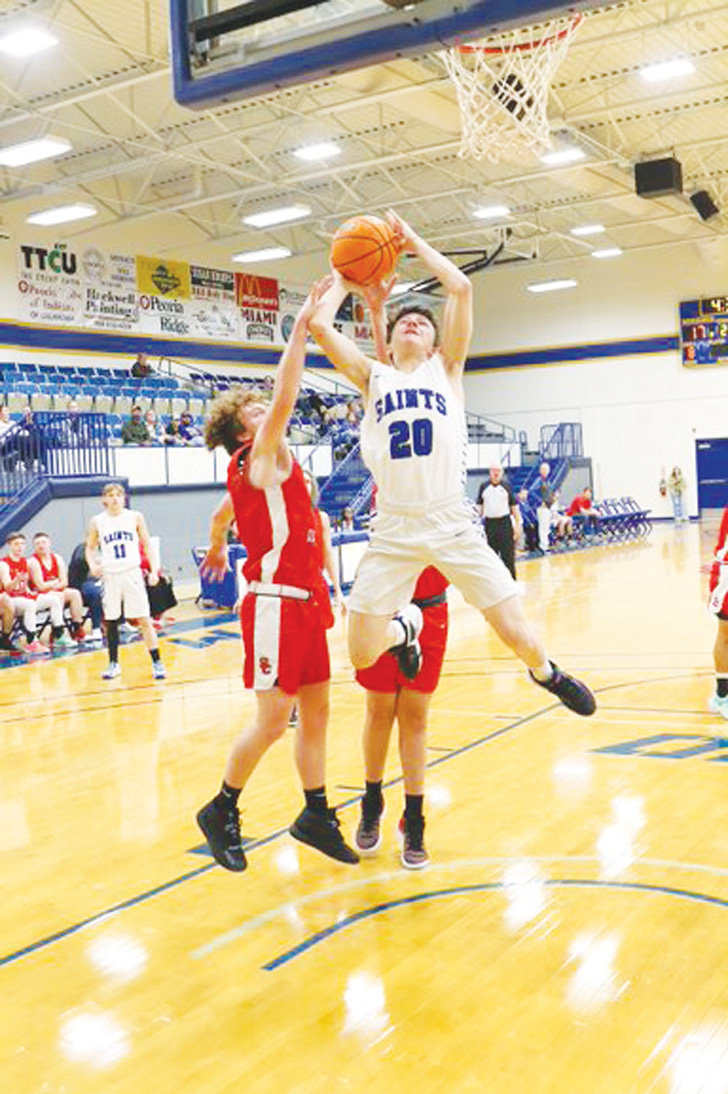 The St. Paul Saints and Lady Saints traveled to Miami, Okla., to play in the 76th Annual NEO High School Basketball Tournament January 19-21 at the Northeastern Oklahoma A&M College.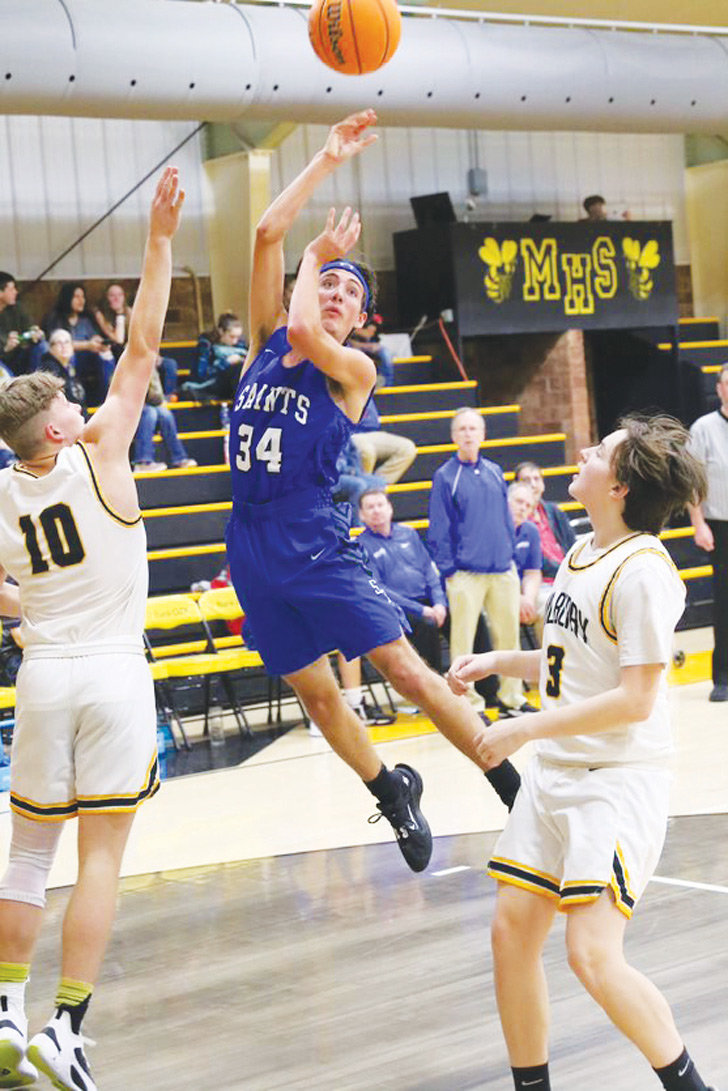 Both the St. Paul senior teams and the junior boy's team played on Tuesday, Jan. 3rd against Mulberry.